Fund raising took on many forms. There were grants from the Bridges Foundation, the Sports Council, Lancashire County Council, Preston Borough Council (now City Council) and Grimsargh Parish Council, together with some private donations and some from local businesses.
There were then the numerous events organised by the Committee over the years. Records show these to have included: 200 club, raffles, auctions, jumble sales, cheese and wine evenings, Field Days featuring the Grimsargh Flyer, discos, 5th November bonfires, barn dances, Halloween Parties, Christmas Parties, Christmas Fairs, paper collections and daffodil teas. All of these without the facility of a village hall!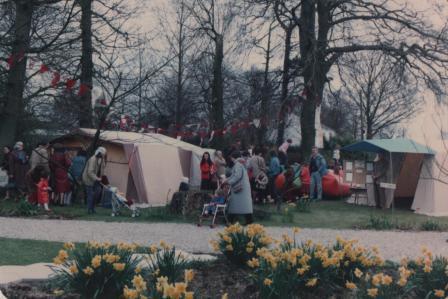 Sponsored events included walks, car washes, knits, cycle rides and silences.