The concept of the Village Hall was first initiated when the Parish Council called a public meeting on the 13th May 1971 at which a Committee was formed "To undertake the provision of a Community Centre in the village".
Grimsargh Residents today owe a debt of gratitude to those founder members who came forward at that meeting and took up the baton in the start of a long campaign to raise the finances necessary to be able to build the hall.
Many other locals also donated thousands of hours of hard work and after 12 years of numerous fund-raising events, appeals to local grant-holders and generous donations, the income was finally raised and the building work started in the Winter of 1982/83.
The rewards were reaped when the hall was opened on October the 8th, 1983 by Harold Bridges, OBE, K St J.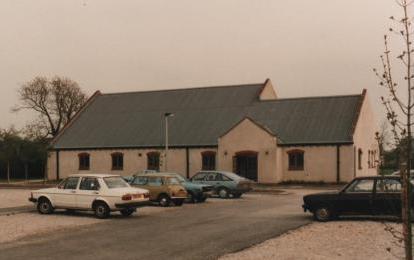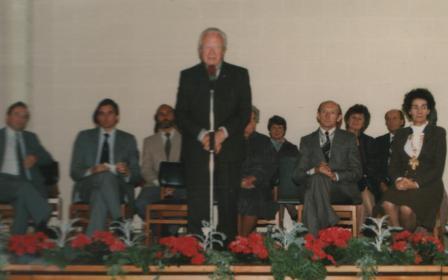 The Hall at it was on completion in 1983 Harold Bridges performing the opening ceremony
Acknowledgement:
Many thanks are due to Geoff Swarbrick (RIP) for providing the photos and information for this section. Some more of his memories can be read here in extracts from his speech on the evening of the retirement of Dr Douglas and Mrs Helen Watt.