On 8th October, 1983, after over 12 years of hard work, fund-raising and campaigning, Grimsargh Village Hall was declared "open". You can read about the history of how the hall on our History Page.
There are still many living in the village who were involved and will remember well all the work that went into getting the required monies raised, land acquired and finally the hall built. Some are possibly reading this and thinking "40 years - really....?!".
It looks a little different to how it did back then and we look forward to sharing more photos of our latest improvement, once the current re-rendering project completes in the coming weeks.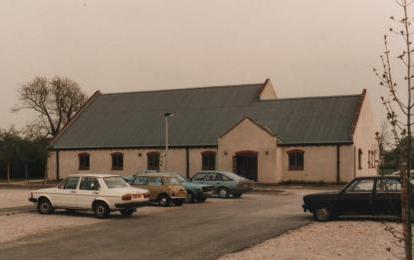 The hall continues to thrive, being close to the the centre of the village and the focal point for so many events in village life and the lives of Grimsargh residents.
If anyone wishes to find out more about the hall or perhaps is interested in getting involved in what we do, email info@grimsarghvillagehall.co.uk.