Badminton Club is Recruiting!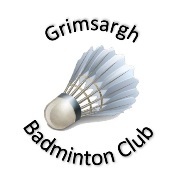 Grimsargh Badminton Club has been going for many years. It is well-run and has been thriving, until a recent number of people left the area more or less simultaneously, leaving the club rather depleted in numbers.
It meets every Thursday at 8pm, generally ending around 10pm. Players must be aged 18 or over, unless accompanied by a guardian.
It is an excellent way to keep fit, while having some fun and meeting new people.
Fees are very modest - just £3 per session and an annual subs of £10. However - for anyone wanting to give it a go - the first session is FREE!
Last time we ran a promotion for the club, it became oversubscribed, so don't hang around - places are on a first come, first served basis.....
For more information, see their page.