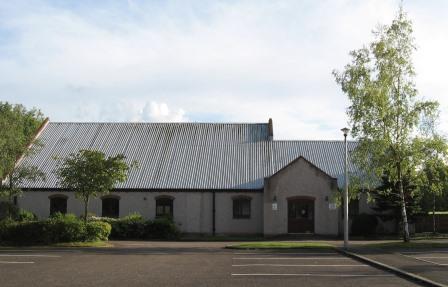 We need you to help us a little with an amazing new project we are hoping to carry out in 2021. Please particularly read the bit in bold towards the bottom.
We know how much we all love our Village Hall. This was clearly confirmed in the response to the section on ecological, heritage and communiity assets in the Neighbourhood Plan questionnaire, back in 2017, where the report concluded "The Village Hall received the most positive response with almost everyone recognising its importance to the village".
We also know, from our conversations with our users that, now we have refurbished our toilets so spectacularly, the next key thing you want fixing is the roof. It is ugly, at times it leaks and it basically needs to go. You are also concerned about climate change, plus you would really like us to keep our hire rates at the current level - not increased in 10 years.
So - it is our firm intention to address all those things - by bringing our roof insulation up to modern specifications and, at the same time "overplating" with a slate-effect metal cladding, similar to that used on the kitchen extension. So a warmer hall, reduced energy consumption and dramatically improved aesthetics all in one go.
We are excited to advise that the Parish Council has joined us in this project - committing to give us funding up to a limit of an amazing £70,000. We are extremely grateful to them for their support. This is monies from the Community Infrastructure Levy - funds which are collected from developers and a proportion of which is given to Parish Councils to spend on key projects in their areas.
We have been working with a local surveyor and have a fully specified project. We need to secure further grant funding from Lancashire Environmental Fund to ensure that the scheme can go ahead and they required an evidence base for the support for the project - us knowing what you want from all our various conversations isn't enough.
So - what is the help we need from you? We need you to confirm the importance of this project to you. So if you believe that:
the Village Hall is an important asset to the village
energy conservation is vitally important in combating climate change
the aesthetic improvement of a "slate effect" cladding on the Village Hall roof would be a great benefit to the visual aspect in the village
ensuring all our User Groups continue to benefit from capped hire fees for using the Village Hall is very important
Then please either write a letter (preferred) or email directly by Monday 24th August, saying just why you support the project - you might reference some of the content of the above bullet points - and including your name and address.
Letters can be posted through the Village Hall letter box, or mailed to: "Roof Insulation Project, Grimsargh Village Hall, 198 Preston Road, Grimsargh, PR25JS" or emailed to: info@gvca.co.uk.
Looking forward to all your help!
Best wishes
The GVCA Committee