Our Stalls
The following is a list of our most regular stalls. We do get additional seasonal and random stalls too.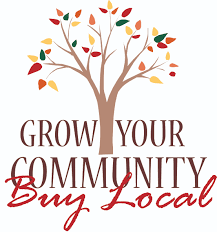 To help you find them - we've collated them by inside and outside - BUT some do occasionally swap!
Links are to Facebook Pages or websites - so you can see the full product range and get contact details, should you wish to pre-order.
Outside:
Saltmarsh Lamb & Beef - to pre-order phone 01524 751 414.
Janet Wallbank - wide selection of home-made cakes & pies. To pre-order phone 01772 784169.

Tigermuffin Soaps - range of soaps and body care products, including creams, handwash, shower gel, foam bath, bath bombs and solid shampoo bars.
Heights Farm Pet Foods - premium range of all-natural petfoods and treats.
Grimsargh Wetlands Trust - Follow their Facebook Page to get your fix of nature with their fantastic photos of this treasured village asset.
Lia's Pies and Treats - really interesting range of pies and other baked goods
Jo's Village Kitchen - more wonderful pies and sausage rolls
Luca Wines - fine wines from Luca's family region of Italy
Whiteside Fruit and Vegetables
Goosnargh Meats - range of meats, sausage and burgers. Also sell hot bacon and sausage barms at the market.
Critter Coats - new stall selling dog coats, harnesses, clothes and toys. Additional contact details: Email - nbneilson@msn.com, phone - 07876 889490
Going Eco - range of sustainable products for self-care and cleaning
Inside:
Seasonal: